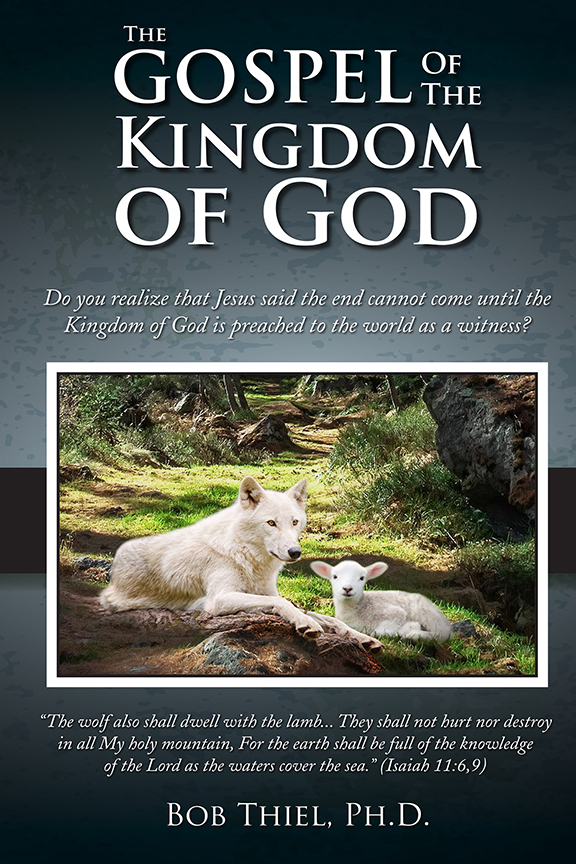 The Continuing Church of God is pleased to announce this sermon on its ContinuingCOG channel:
1:12:03
Is utopia possible? Will humans bring it about? Are we about to go from a time of chaos to a time of humanitarian peace? Will climate change policies result in equity? Will gender fluidity and reproductive rights lead to peace? What about the World Council of Churches, the Vatican, the ecumenical/interfaith movement? Was the United Nation's the last real hope for human peace? Should we expect the 'great reset' to be the answer? What about a possible European utopia? Is a time of peace going to come? What about the Kingdom of God? Will it be a millennium of peace? Is it really real? Can a church-state combination bring in a time of abundance, peace, and prosperity? Will the kingdom of God be based on law and God's governance? Who will teach people in the millennium? Will the nations of this world be angry when Jesus returns? Can you count on the coming millennium utopia from God? Dr. Thiel addresses these issues and more.
Here is a link to our sermon: Utopia: From Humans or God?
Some additional items of possibly related interest may include:
The Gospel of the Kingdom of God This free online pdf booklet has answers many questions people have about the Gospel of the Kingdom of God and explains why it is the solution to the issues the world is facing. Here are links to three related sermons: The World's False Gospel, The Gospel of the Kingdom: From the New and Old Testaments, and The Kingdom of God is the Solution.
Proof Jesus is the Messiah This free book has over 200 Hebrew prophecies were fulfilled by Jesus. Plus, His arrival was consistent with specific prophecies and even Jewish interpretations of prophecy. Here are links to seven related sermons: Proof Jesus is the Messiah, Prophecies of Jesus' birth, timing, and death, Jesus' prophesied divinity, 200+ OT prophecies Jesus filled; Plus prophecies He made, Why Don't Jews Accept Jesus?, Daniel 9, Jews, and Jesus, and Facts and Atheists' Delusions About Jesus. Plus the links to two sermonettes: Luke's census: Any historical evidence? and Muslims believe Jesus is the Messiah, but …
Should the Church Still Try to Place its Top Priority on Proclaiming the Gospel or Did Herbert W. Armstrong Change that Priority for the Work? Some say the Church should mainly feed the flock now as that is what Herbert W. Armstrong reportedly said. Is that what he said? Is that what the Bible says? What did Paul and Herbert W. Armstrong expect from lower level leaders?