Dear Brethren and Co-Workers in Christ:
Greetings again from our office in Grover Beach, California.
A busy week of trying to get used to our new location and dealing with Canadian and African matters, while also planning for the Fall Holy Days, and working on proclaiming the gospel of the kingdom of God.
Feast of Trumpets
The Feast of Trumpets is almost upon us for 2015.
It will begin at sunset on September 13th and runs until sunset September 14th.
This date is basically kept like a normal Sabbath, but Holy Day Offerings are normally also taken up on it.
The trumpet warnings that it represents are important and many of them are covered in the sermon recommended this year, which I videoed a few days ago.
Trumpets and Atonement Services
From Ontario, Michael Radtke sent in the following email:
Greetings from the CCOG in Milton Ont. Can.!We will be holding services on September 14, for the Feast of Trumpets and September 23 for the Day  of Atonement. We will meet in our regular spot, the Recreation room off the front entrance of Building A here in Milton. Services will run from 10 AM to 12 Pm. Anyone interested in attending contact Michael Radtke at michael.radtke@sympatico.ca.
For Michigan, contact Terry LaFrance via email: terrytoon22@yahoo.com
Services will also take place in the New Brunswick (contact Herb Haddon via email:hwhaddon@gmail.com), Canada, the USA (Kansas), New Zealand, Africa, the Philippines ( in the Silay City area, please contact Oscar Mediavilla via email hansmeidavilla@rocketmail.com and in the Cagayan de Oro area, please contact Anthony Flavell via emailanthonyflavell@yahoo.com.ph), and elsewhere.
Day of Atonement and Feast of Tabernacles
In 2015, the Day of Atonement begins at sunset September 22 and continues through sunset September 23.
The Feast of Tabernacles in 2015 begins the evening of September 27th and runs until sunset October 5th.
If you are planning on attending in Denver and have not contacted me, please send me an email: cogwriter@aol.com.  If you are interested in possibly giving a sermonette, let me know as we have not finalized all the sermonette schedules yet for this site.  We currently have two sermonette speakers and two sermon speakers.
If you are planning on attending in Niagara Falls and have not contacted Herb Haddon, please send him an email:  hwhaddon@gmail.com.  I have been in contact with Herb Haddon and others regarding the speaking schedule for this site and we have sufficient speakers for this site.
If you are planning on attending the Feast of Tabernacles' site in New Zealand, contact John Hickey, email  john.h@vodafone.net.nz; his mobile phone number is 021 519 441.
We invited a leader from Malawi to come to Kenya this year, so hopefully he will learn more and spread what he learns to those in Malawi. We sent funds to him today so that he will be able to get to Kenya.
We are also partially supporting a group of about 500 (including widows and orphans) in Ghana this year and hope that that after they learn more from us that they will wish to be part of theContinuing Church of God.
If you are planning on attending in Tanzania or Kenya or Nigeria or Ghana or elsewhere in Africa and you are not from Africa, please contact Pastor Evans Ochieng, emailevochieng74@gmail.com.
If you hope to attend in the Philippines in the Silay City area, please contact Oscar Mediavilla via email  hansmeidavilla@rocketmail.com.
If you hope to attend in the Philippines in the Cagayan de Oro area, please contact Anthony Flavell via email  anthonyflavell@yahoo.com.ph.
For more information of the various locations of the for 2015, including those in Africa & Asia, check out the updated article  Feast of Tabernacles' Sites for 2015.
Canadian Registration Approval Received!
Finally, after a year of efforts, the Continuing Church of God in Canada has been granted charitable tax exempt status.  This means that donations made by Canadians in Canada are now tax deductible.
We plan to provide a little more information about this next week.
This was a time-consuming and costly process, but we did this as we believed that this would support the growth we expect to have in Canada.  Plus we believe that the way that we structured this will ultimately also be able assist our brethren in parts of Africa as some Canadian donations will now be able to go to Africa from Canada.  However, the paperwork associated with that is more complicated than what we have to do in the USA.
Ghana
Ghanian elder Osei Bonsu sent photographs of a couple of the pastors of their group: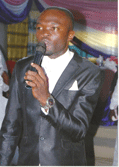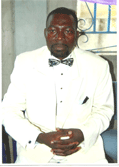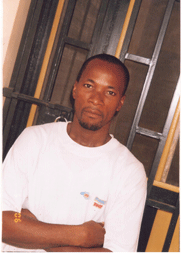 Pastors Victor Addai of Atwima Kororidua, Peter Agyei of Edwenase Kumasi, and Joseph Natey of Esufia, Ghana respectively.
We hope and pray that those in Ghana will be led further to the truth.
Kiswahili
We finally were able to get a Bible News Prophecy magazine translated into Kiswahili this year.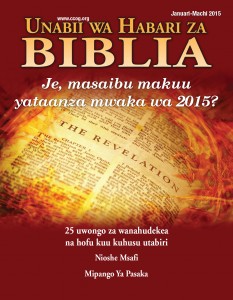 Here is a pdf link to the Kiswahili edition of BNP magazine:  BNP Januari-Machi 2015 HABARI ZA UNABII WA BIBLIA.
I would like to thank all of our volunteer translators.
World News Items
Over in Europe, there was more technological success related to its Large Hadron supercollider (seeMore collisions and another new discovery via CERN's Large Hadron Collider–Could the ramifications be disastrous for the USA?).  This massive physics project is likely to spin of military technologies that Europe will one day use against the USA (Daniel 11:39) and perhaps also some of its Anglo-Saxon descended allies (Revelation 13:4).
Europe is dealing a migrant crisis of major magnitude (see Europe's migrant crisis–do Biblical and Catholic writings indicate how this will end?).  The USA has also decided to take some of the migrants (see US to take more migrants, while EU sets quotas–will any regret this? )–and many of the migrants from Syria and Iraq are refugees because of actions and inactions by the USA. Pope Francis urged Catholic churches, monasteries, and nunneries to adopt one migrant family each to help deal with the situation (see Pope Francis tells tens of thousands of European Catholic facilities to accept one migrant family per church/monastery).  The Pope still has vast wealth at his disposal to intervene more directly in affairs that affect the planet in general, and Europe in particular.
Pope Francis loosened up Catholic 'annulment' rules to make it easier for Catholics to divorce and remarry under his church's guidelines (see Pope Francis loosens up marriage dissolution for Catholics, slams a proposal by Donald Trump, and continues pushing for his type of unity).  Those guidelines differ from what Jesus (see Matthew 5:31-32) and the Apostle Paul (1 Corinthians 7:10-15) taught.
Russian President Putin introduced legislation to drop the use of the US dollar and the Euro in trade between the states in Russia's Commonwealth of Independent States (see Eurasian Economic Union developing single food market policy; Russia's Putin proposing dropping dollar and euro for CIS trade).  While this move, of itself, is not a major one, it is another step towards the dropping of the US dollar as the world's reserve currency.
Russia has reportedly increased support to Syria in order to deal with terrorism, but the USA does not support what Russia has been doing (see Russia claims its military support in Syria fights terrorism, but USA objects).  Irrespective of what Russia does, the Bible shows that the time will come when Syria's capital Damascus will cease being a city and will become a 'ruinous heap' (Isaiah 17:1).
Some believe that the actions and inactions by the USA related to Iraq and Syria has led to the migrant crisis that is currently affecting Europe.
Over in the USA, a federal judge jailed a low level governmental official for refusing to issue marriage licenses to homosexuals (see Thought Police, Donald Trump, Kentucky Judge, and the Coming Famine of the Word).  Her husband declared "Welcome to Sodom and Gomorrah" (see'Welcome to Sodom and Gomorrah').  She was released Tuesday under the condition that she will not directly nor indirectly interfere with marriage licensing issuance in her county (see Kim Davis freed, but repression remains).  The fact that the USA jailed someone for her religious beliefs should be showing all that the USA does not have true freedom of religion.  The time will come when selective enforcement of laws in the USA will result in the prophesied 'famine of the word' of Amos 8:11-12.
In the USA, it looks like the Iranian nuclear deal will go through (see Obama seems to have secured enough Senate votes to get his Iranian deal 'veto-proof').  If so, Iran will have access to its frozen financial assets, which will enable it to more aggressively support terrorism as well as aspects of its own economy.  Iran may seem emboldened by this deal, but do not expect it to end well for Iran.  Iran, while possibly having some military success against Israel (Isaiah 22:1-14, and even the USA), is subject to defeat (49:34-38).
The United Nations is gearing up to approve its 'New Universal Agenda' later this month (seeUnited Nations 'new world order' plans for September 2015). While aspects of the agenda are laudable, it is basically a false gospel.  The recommended sermonette for this week is related to it (watch UN's 'New Universal Agenda" is a False Gospel!).
In the UK, many celebrated Queen Elizabeth II's record breaking reign, despite moral disappointments (see Queen Elizabeth II breaks record, but failed to lead when she had the chance).  Speaking of the UK, some scientists there are pushing for making genetic modifications to human embryos (see British scientists insisting on human GMOs).  The lack of 'natural affection' we are seeing in this age was prophesied in 2 Timothy 3:1-7 (KJV).
Suggested Sabbath Service
Here is our suggested format for Sabbath services this week:
Note: If you have a slow internet connection, you can watch these by starting the video, then below it (and towards the right) look for an outline of a gear–if you click on that, it will allow the YouTube video to be played with lower video quality, but at least it will not stop often–you can select a quality as low as 144p.
If your internet connection is still too slow (as my home one is) and/or you prefer audio messages to audio-visuals ones, go to the YouTube link for the message, click on SHOW MORE related to the description. You will then see something that says, "Download MP3." Below that is a link to an MP3 file. Most computers (and even some cellular telephones) will allow MP3 files to be downloaded and played. This is an option we have made available (but we are also looking into ways to improve that as well)–and, of course, we have written article options that we list each week. Some people have found that if their internet connections are not fast enough, that they can simply listen to the messages that are found at the new Bible News Prophecy online radio channel.
IN CASE YOU DO NOT RECEIVE A 'LETTER TO THE BRETHREN' FOR ANY WEEK, REMEMBER THAT THERE ARE MANY SERMON MESSAGES ON THE ContinuingCOGchannel AND MANY SERMONETTE MESSAGES ON THE Bible News Prophecy channel.
Suggested Feast of Trumpets Service
Here is our suggested format for the upcoming Feast of Trumpets:
2-3 hymns (our songbook, The Bible Hymnal, contains the materials from the 1974 Bible Hymnal from the old WCG with new covers, plus ten additional hymns; there is also someChoral Accompaniment online).
Opening prayer.
Offertory Sermonette, which for many who receive this letter via email will be a recorded one titled: Offertory: Blowing the Trumpet. Other sermonettes are available at the Bible News Prophecy channel.
Announcements (if any; though for many it will be this letter) and one hymn.
Sermon, which for many who receive this letter via email will be a recorded one. The one suggested for this week is: The Trumpet Warnings.  A related written article is titled: Feast of Trumpets: Why Should You Keep It?  Other sermons are also available at theContinuingCOG channel.
Final hymn.
Closing prayer.
Other sermons are available if you wish to hold double services.
Concluding Comments
This week, I would like to close with the 146th Psalm and two verses in Proverbs:
1 Praise the Lord!
Praise the Lord, O my soul! 2 While I live I will praise the Lord;I will sing praises to my God while I have my being.
3 Do not put your trust in princes,Nor in a son of man, in whom there is no help. 4 His spirit departs, he returns to his earth;In that very day his plans perish.
5 Happy is he who has the God of Jacob for his help, Whose hope is in the Lord his God, 6 Who made heaven and earth,The sea, and all that is in them; Who keeps truth forever, 7 Who executes justice for the oppressed, Who gives food to the hungry. The Lord gives freedom to the prisoners.
8 The Lord opens the eyes of the blind; The Lord raises those who are bowed down;The Lord loves the righteous. 9 The Lord watches over the strangers; He relieves the fatherless and widow; But the way of the wicked He turns upside down.
10 The Lord shall reign forever — Your God, O Zion, to all generations.
Praise the Lord! (Psalm 146:1-10)

21 For the upright will dwell in the land,
And the blameless will remain in it;
22 But the wicked will be cut off from the earth,
And the unfaithful will be uprooted from it.  (Proverbs 2:21-22)
Brethren, walk by faith and not by sight (2 Corinthians 5:7).  Stay faithful to God and God will be faithful to you. We have many widows and fatherless and oppressed and we are trying to help them where we can.  God loves the righteous.  Praise the Lord!
Sincerely,
Bob Thiel
Pastor and Overseer
Continuing Church of God