Dear Brethren and Co-Workers in Christ:
Today is the US national holiday of Thanksgiving.
Since it is a national holiday, no one needs to observe it.
But all should be thankful and give thanks to God (see also Giving Thanks), every day.
Mystery of Rest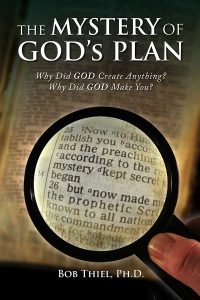 As mentioned last week, I started a short (intended to be three-part) sermon series related to the book: The MYSTERY of GOD's PLAN Why Did God Create Anything? Why did God make you? 
The second sermon, Mysteries of Truth, Sin, Rest, Suffering, and God's Plan, is what is recommended for this Sabbath.
Anyway, I got some of my notes out of order while giving that sermon and left out some points the "mystery of rest" that the book goes into. So, here is that section of my notes:
Mystery of Rest

While it would not seem that rest would be a mystery, it has turned out to be so for many.

The Bible shows that God blessed the seventh day (Genesis 2:2-3). The Bible does not teach that God blessed any other day of human choosing. People are "to obey God rather than men" (Acts 5:29).

God provided a weekly physical break for humans. And He makes provisions so humans can keep it (cf. Exodus 16:5; Leviticus 25:18-22).

Many are surprised to realize that they, in the long run, can get more done by working six days instead of seven. But that is true.

And because people do not understand the scriptures, this is a mystery to most.

God inspired the prophet Ezekiel to write:

26 Her priests have violated My law and profaned My holy things; they have not distinguished between the holy and unholy, nor have they made known the difference between the unclean and the clean; and they have hidden their eyes from My Sabbaths, so that I am profaned among them.  (Ezekiel 22:26)

Many religious leaders violate God's law and they have hidden their eyes related to the Sabbaths. My Sabbaths is a reference to the weekly Sabbath as well as the annual Sabbaths that are also known as God's Holy Days. The Sabbaths are a time of physical rest/restoration and spiritual rejuvenation.

The seven day week pictures that just like God gave humans six days to do their work and to rest on the seventh, that God gave humanity six 'one thousand year days' (cf. Psalm 90:4; 2 Peter 3:8) to do humanity's work, but then to live in the 'seventh one thousandth year day' in the millennial kingdom (cf. Revelation 20:4-6).

The 6,000/7,000 year plan aligns well with New Testament teachings about being in the "last days" (Acts 2:14-17) which started no later than when Jesus was finishing His earthly ministry (Hebrews 1:1-2). The last two days of the six-thousand years would be the last days of that type of week.

Jewish tradition teaches that this 6,000 year idea was first taught in the school of Elijah the prophet (Babylonian Talmud: Sanhedrin 97a).

In the late second and earlier third centuries, Greco-Roman saints and bishops like Irenaeus (Irenaeus. Adversus haereses, Book V, Chapter 28:2-3; 29:2) and Hippolytus (Hippolytus. On the HexaËmeron, Or Six Days' Work) also understood and taught the 6,000 years as well as reported that the weekly Sabbath pictured the millennial rest (the seventh-thousandth year).

But after the 4th century rise of Emperor Constantine, many others stopped teaching this.

Despite Greco-Roman Catholics not officially teaching this anymore, God has allowed the Devil and humanity during this 6,000 year age to choose to go the wrong way in order to minimize total suffering and to be part of the process to perfect all humans who will listen to Him—either in this age or the age to come.

Why 6,000 years?

It would seem that God concluded that this would be enough time for humans to try many different ways of life that they thought was best—and multiple generations since Adam and Eve have had that opportunity. So, for thousands of years humans would later be able to better see that the statements in Proverbs 14:12 and 16:25 "There is a way that seems right to a man, But its end is the way of death" are correct.

God knew that this world will get so bad towards the end of those 6,000 years, that "unless those days were shortened, no flesh would be saved" (Matthew 24:22).

After the 6,000 years, Jesus will return, the saints will be resurrected, life on the planet saved, and the millennial portion of the Kingdom of God established (cf. Revelation 20:4-6)

And this has seemingly been a mystery to most.

Notice something Isaiah was inspired to write:

11 For with stammering lips and another tongue He will speak to this people, 12 To whom He said, "This is the rest with which You may cause the weary to rest," And, "This is the refreshing"; Yet they would not hear. (Isaiah 28:11-12)

God promises rest, but because of "stammering lips—wrong teachings and translation issues—most do not accept the refreshing rest that God has provided for each week.

In the New Testament book of Hebrews, two different Greek words are used and often translated into English as "rest." Transliterated into English, they are katapausis and sabbatismos. Because many translators have erroneously translated both of those words the same, many have been confused. Sabbatismos is used in Hebrews 4:9, whereas katapausis is used in places like Hebrews 4:3.

Because of the future "rest" (katapausis)–the Kingdom of God–spiritual Israel is to enter into (Hebrews 4:3), there remains for them a sabbatismos—a keeping of the Sabbath day now (Hebrews 4:9). This means that Christians will enter the future 'rest' of God's Kingdom even as they now keep the weekly Sabbath rest which looks forward to it. In this age, God's people are to dilligently rest the same day as God's did (Hebrews 4:9-11a), "lest anyone fall according to the same example of disobedience" (Hebrews 4:11b).

Due to mistranslations and the 'hiding of eyes' by religious teacher regarding God's Sabbaths, biblical rest is still a mystery to many.
So, hopefully this will clarify a few points.
The book, itself, still is in a draft form, and while a version can be read online, it is likely not going to be finalized for another month or so.
World News Items
Many were not pleased with the announcement by the US Secretary of State about the change in the USA's view of Israeli settlements on the West Bank of the Jordan river (see US decision on West Bank settlements is unsettling to many: End of Pax Americana?). This week's recommended sermonette is related to that (watch Israeli Settlements and the End of Pax Americana?).
Over in Europe, Hungarian scientists are identifying another force of nature, which looks to have some connection to 'dark matter' and may have military ramifications (see CNN: Hungarian scientists may have found a fifth force of nature; COGwriter: Dark matter may not end well for the USA and its British-descended allies).
German Chancellor Angela Merkel stated that Europe is unable to defend itself and stated that Germany would spend more on its military (see Germany's Merkel pledges to increase military spending as "Europe is unable to defend itself). Although some in the UK continue to discourage a European army (see Forbes: Brexit. Now the thing about the UK's departure from the European Union is that it still more or less impossible to predict how the story will end. COGwriter: Ultimately it will end with a great European army taking over the UK), the Bible shows that Europe will end up with one.
This is consistent with a writing by the late Pastor General of the then Radio Church of God, Herbert W. Armstrong:
John also pictures this BEAST, not as a church, or as an individual man, but as a powerful GOVERNMENT having a great ARMY. For they worshipped the Beast by saying: "WHO IS ABLE TO MAKE WAR WITH HIM?" (Rev. 13:4). (Armstrong HW. Who is BEAST of Revelation? – Part 1. Plain Truth, August 1934)
Bible prophecy shows that the coming King of the North (who is also called the Beast in Revelation 13:4) will end up with a "great army." Here are two Roman Catholic, two Protestant, and one Jewish translation of that biblical prophecy:
15 The king of the north … 25 He will summon up his might and courage against the king of the south with a great army (Daniel 11:15,25, NJB).

15 And the king of the north … 25 And his strength and his heart shall be stirred up against the king of the south with a great army (Daniel 11:15,25, DRB).

15 Then the king of the north … 25 And he shall stir up his power and his heart against the king of the south with a great army. (Daniel 11:15,25, ESB).

15 So the king of the north … 25 "He shall stir up his power and his courage against the king of the South with a great army. (Daniel 11:15,25, NKJV)

15 And the king of the north … 25 And he shall stir up his power and his courage against the king of the south with a great army; (Daniel 11:15,25, JPS).
Europe will arise militarily (Revelation 13:1-4; Daniel 11:39-43). Do not heed any who say that Europe will not end up with a "great army."
Suggested Sabbath Service
Here is a suggested Sabbath service for this week:
Note: If you have a slow internet connection, you can watch these by starting the video, then below it (and towards the right) look for an outline of a gear–if you click on that, it will allow the YouTube video to be played with lower video quality, but at least it will not stop often–you can select a quality as low as 144p. If your internet connection is still too slow (as my home one is) and/or you prefer audio messages to audio-visuals ones, go to the YouTube link for the message, click on SHOW MORE related to the description. You will then see something that says, "Download MP3." Below that is a link to an MP3 file. Most computers (and even some cellular telephones) will allow MP3 files to be downloaded and played. This is an option we have made available (but we are also looking into ways to improve that as well)–and, of course, we have written article options. Some people have found that if their internet connections are not fast enough, that they can simply listen to the messages that are found at the Bible News Prophecy online radio channel.
IN CASE YOU DO NOT RECEIVE A 'LETTER TO THE BRETHREN' FOR ANY WEEK, REMEMBER THAT THERE ARE MANY SERMON MESSAGES ON THE ContinuingCOG channel AND MANY SERMONETTE MESSAGES ON THE Bible News Prophecy channel. There are also some messages at the CCOGAfrica channel.
Concluding Comments
The Bible ties joy in with praise and thanks:
9 For what thanks can we render to God for you, for all the joy with which we rejoice for your sake before our God, 10 night and day praying exceedingly that we may see your face and perfect what is lacking in your faith? (1 Thessalonians 3:9-10)

11 the voice of joy and the voice of gladness, the voice of the bridegroom and the voice of the bride, the voice of those who will say:

"Praise the Lord of hosts,
For the Lord is good,
For His mercy endures forever" —

and of those who will bring the sacrifice of praise into the house of the Lord. (Jeremiah 33:11)

4… I went with them to the house of God,
With the voice of joy and praise,
With a multitude that kept a pilgrim feast. (Psalm 42:4)

3 For the Lord will comfort Zion,
He will comfort all her waste places;
He will make her wilderness like Eden,
And her desert like the garden of the Lord;
Joy and gladness will be found in it,
Thanksgiving and the voice of melody. (Isaiah 51:3)

17 And whatever you do in word or deed, do all in the name of the Lord Jesus, giving thanks to God the Father through Him. (Colossians 3:17)

16 Rejoice always, 17 pray without ceasing, 18 in everything give thanks; for this is the will of God in Christ Jesus for you. (1 Thessalonians 5:16-18)

12 And I thank Christ Jesus our Lord who has enabled me, because He counted me faithful, putting me into the ministry, 13 although I was formerly a blasphemer, a persecutor, and an insolent man; but I obtained mercy because I did it ignorantly in unbelief. (1 Timothy 1:12-13)
(The 'pilgrim feast' is a reference to the Feast of Tabernacles, which although in the Bible, is not observed by most who profess Christ.)
Brethren, are you thankful for your calling?
We all should be.
Sincerely,
Bob Thiel
Pastor and Overseer