Dear Brethren and Co-Workers in Christ:
Greetings from Grover Beach, California.
Last Friday, I was on the Genesis Network and discussed the timing and meaning of Pentecost. I was also on the same program Monday discussing prophetic matters.
We are reaching people in many ways.
Pentecost
Pentecost went well here in California.
Deacon Koang Deng sent the following from Ethiopia: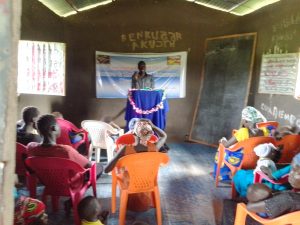 Greetings.

The feast of Pentecost went well.Members of Ethiopia and some members from camps around Gambella in join us and do celebrate the feast together with them.This is a very blessed feast.I try to give more and to understand the meaning of this feast as to not only of the pouring out of holy spirit but also to teach us to be the firstfruits of the first resurrection  of second return of Jesus Christ.This doctrine is the one to shows us that, ccog has more knowledge of God plan of salvation than others cog groups and those call themselves messianic Jewish  here in Ethiopia…Best regards,

ccog.Ethiopia.
There is unrest in parts of Ethiopia. Please keep our brethren there in your prayers.
Beliefs of the Original Catholic Church
The recommended sermon for this Sabbath is the last of a series related to the book: Beliefs of the Original Catholic Church.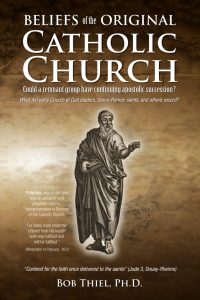 Here are a list of all the sermons directly tied to that book:
This book, which we hope to have in print by the end of the Summer/early Fall, along with the sermons, is intended to help us to instruct many and answer many who have a professing Christian background:
33 And those of the people who understand shall instruct many; (Daniel 11:33, NKJV)
15 But sanctify the Lord God in your hearts: and be ready always to give an answer to every man that asketh you a reason of the hope that is in you with meekness and fear: 16 Having a good conscience; that, whereas they speak evil of you, as of evildoers, they may be ashamed that falsely accuse your good conversation in Christ. (1 Peter 3:15-16, KJV)
So, yes, this information is important for you to know, presuming you wish to be one who understands and obeys God's word.
If you missed any of the sermons, or wish to re-watch any, hopefully the list will make that easier for you.
Malawi Trip
Evangelist Evans Ochieng sent the following reports from Malawi:
Pastor Dr Bob,

Greetings from Malawi.Today in the morning I started to visit all our brethren and sisters who backslided and not  attending  the church services. I walked in many homes and in the evening I met the congregation of Liwonde under host Sabandere. The meeting was very good and the visitation was positive.

Evans
Pastor Dr Bob,
Greetings from Malawi.I met leaders who surounded Mwanza Malawi and their wives. I was teaching them the meaning of leadership and how they can shepherd the flock.  How they can walk among the people. The meaning of the church and to know that this is the true church from Jerusalem upto now. The work of an ambassador and reason why God called you in his church.How they hundle their families. We covered many topics.It was very fine meeting. I will also meet  leaders from northern part of Malawi and Mozambique.

Evans
Pastor Dr Bob,

Greetings from Malawi.We did the baptism yesterday in Mwanza.  We baptized 7 people. Hope Molozwa will send the pictures.Pentecost went well. Four congregations came together in Mwanza.  Liwonde, Neno, Tulonkhondo and Mwanza.  The service was very good.Now I move to southern part of Malawi and I will start visitation there tomorrow. …

Evans
Pastor Radson Mulozowa sent the following photo of a group meeting last Sabbath: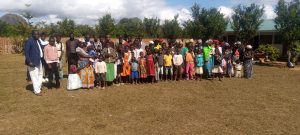 Please pray for the success of this trip.
Rift Valley Report
Pastor Tiongik Sawek sent the following photo and report from the Rift Valley of Kenya: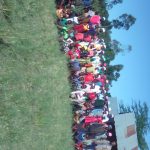 Receive greetings in Jesus Christ. We are continuing well in the word of God here in Rift Valley Kenya. We had emback from our journey together with Elder Cheruiyot from Kiromwok, Bomet and proceeded to Ainamoi Local where we opened a new church of Continuing though the construction had not been initiated. Later the following sabbath we held a congregation at Chilani local church where we held the sabbath and the Pentecost events. We received a lot of blessings and teachings from the events and many souls were restored.Furthermore, beginning from tomorrow, we shall proceed to Sigor-Sot where we had promised the brethren to hold a congregation together purposely for bible teachings. It was our plan to proceed up to Narok-Ewaso Nyiro if we got enough fare. We felt like visiting these places since the of Covid-19 had restricted us from reaching these far places. The remaining minimal time before the election period, we felt like meeting with the brethren from these regions. This journey shall end at Mau region as Ochieng didn't make a visit to the Mau region in February.Alternatively, Kibet Stanley had invited us to discuss the problems they are facing currently, the place had been affected by the clashes which had separated the members.We are glad Evangelist Ochieng managed to plan for us these events.We are therefore seeking your prayers as we plan to visit these areas.Attached herewith are the photos from Ainamoi local followed by Chilani local. Thanks alot.God bless you!

Regards,

Pastor Sawek
Yes, COVID restrictions led to separations and other problems–but we continue to visit, reach, and teach. Please keep the Rift Valley in your prayers.
Suggested Sabbath Service
Here is a suggested service for the weekly Sabbath:
Note: If you have a slow internet connection, you can watch these by starting the video, then below it (and towards the right) look for an outline of a gear–if you click on that, it will allow the YouTube video to be played with lower video quality, but at least it will not stop often–you can select a quality as low as 144p. If your internet connection is still too slow (as my home one is) and/or you prefer audio messages to audio-visuals ones, go to the YouTube link for the message, click on SHOW MORE related to the description. You will then see something that says, "Download MP3." Below that is a link to an MP3 file. Most computers (and even some cellular telephones) will allow MP3 files to be downloaded and played. This is an option we have made available (but we are also looking into ways to improve that as well)–and, of course, we have written article options. Some people have found that if their internet connections are not fast enough, that they can simply listen to the messages that are found at the Bible News Prophecy online radio channel. Note: If there are ever commercials before, during or after, they ARE NOT from us nor do we receive money from them–but sometimes platforms put them up.
IN CASE YOU DO NOT RECEIVE A 'LETTER TO THE BRETHREN' FOR ANY WEEK, REMEMBER THAT THERE ARE MANY SERMON MESSAGES ON THE ContinuingCOG channel AND MANY SERMONETTE MESSAGES ON THE Bible News Prophecy channel. There are also some messages at the CCOGAfrica channel. There are also messages in the Spanish language at the CDLIDDSermones channel.
World News Items
We have seen news reports related to the items consistent with the rides of the second (see Taking away the peace in the USA, Nigeria, Kyiv, … ) and third (see78th anniversary of D-Day, military service, & God's resurrecting plan) horsemen of the Apocalypse.
Escalations in the Russian-Ukrainian conflict (see US to Send 'Advanced Rocket Systems' to Ukraine), as well as developing economic issues (seeStagflation, depression, and recession concerns in the USA, EU, and UK), are concerning more and more.
There are rumors that Pope Francis may resign (see Pope Francis fuels new speculation that he might resign). If he does, it is possible that he may be replaced by the one the Bible refers to as the two-horned beast (Revelation 13:11), also known as the false prophet (Revelation 16:13). Marc Stenger and Kurt Koch are two that I have been watching as candidates or at least as supporters.
Concluding Comments
The Apostle Paul wrote:
11 And do this, knowing the time, that now it is high time to awake out of sleep; for now our salvation is nearer than when we first believed. 12 The night is far spent, the day is at hand. Therefore let us cast off the works of darkness, and let us put on the armor of light. 13 Let us walk properly, as in the day, not in revelry and drunkenness, not in lewdness and lust, not in strife and envy. 14 But put on the Lord Jesus Christ, and make no provision for the flesh, to fulfill its lusts. (Romans 13:11-14)
Brethren, Pentecost is passed.
It is a relatively long time until the next Holy Day.
That time period is sort of indicative of the length of the church age.
Despite that long length of time, we are much closer to the return of Jesus and the establishment of the Kingdom of God than ever before.
Comfort one another with those words and take the steps you know you should take in your spiritual life.
Sincerely,
Bob Thiel
Pastor and Overseer