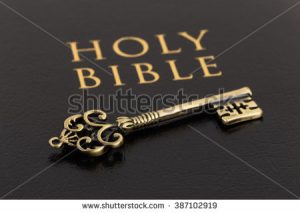 The Continuing Church of God has the following sermon related to happiness on its ContinuingCOG channel:
Do you want to be happy? Most people do. Is it possible to be happy in this world? Most people aren't happy, because they don't know what real happiness according to the Bible is. There sermon goes over many scriptures about what happiness is and also what it is not. Christians should not focus on temporal pleasures, seek first the Kingdom of God and His righteousness, strive to obey God's commands–and that includes how you physically work, trust God, accept chastisement, tests, and trials, have the right vision, not worry, be confident, be careful about complaints, strive for unity in Christian fellowship. rejoice and keep the Holy Days, forgive, oot allow the root of bitterness to take hold, work on maintaining your family God's way, be thankful, choose God's ways, look to eternity, look forward to the role of giving love in a unique way to make eternity better for themselves and others. Dr. Thiel addresses these and other issues for Christians and happiness.
Here is a link to the video sermon: Happiness: 15 Biblical Keys.
Some items of possibly related interest may include:
Biblical Keys to Happiness This is an article for those interested in biblical teachings about being happy. A related sermon is available and is titled: Happiness: 15 Biblical Keys.
The Ten Commandments: The Decalogue, Christianity, and the Beast This is a free pdf book explaining the what the Ten Commandments are, where they came from, how early professors of Christ viewed them, and how various ones, including the Beast of Revelation, will oppose them. A related sermon is titled: The Ten Commandments and the Beast of Revelation.
The MYSTERY of GOD's PLAN: Why Did God Create Anything? Why Did God Make You? This free online book helps answers some of the biggest questions that human have, including the biblical meaning of life. Here is a link to three related sermons: Mysteries of God's Plan, Mysteries of Truth, Sin, Rest, Suffering, and God's Plan, and The Mystery of YOU.
Why Were You Born? Why did God make you? Herbert W. Armstrong wrote this as a booklet on this important subject. You may also wish to read the article What is Your Destiny? or watch the video, also titled What is Your Destiny?
Building Character: Going on to Perfection Once you have accepted Jesus, do you need to strive for perfection and build character? A related video sermon is available: Going on to perfection and building character.
What is the Meaning of Life? Who does God say is happy? What is your ultimate destiny? Do you really know? Does God actually have a plan for YOU personally? If you would like to watch videos covering subjects of this article, you can click on the following links: Why YOU? Why Do YOU Suffer? and What is the meaning of your life?
Should You Observe God's Holy Days or Demonic Holidays? This is a free pdf booklet explaining what the Bible and history shows about God's Holy Days and popular holidays. A related sermon is Which Spring Days should Christians observe?
The Gospel of the Kingdom of God This free online pdf booklet has answers many questions people have about the Gospel of the Kingdom of God and explains why it is the solution to the issues the world is facing. Here are links to three related sermons: The World's False Gospel, The Gospel of the Kingdom: From the New and Old Testaments, and The Kingdom of God is the Solution.