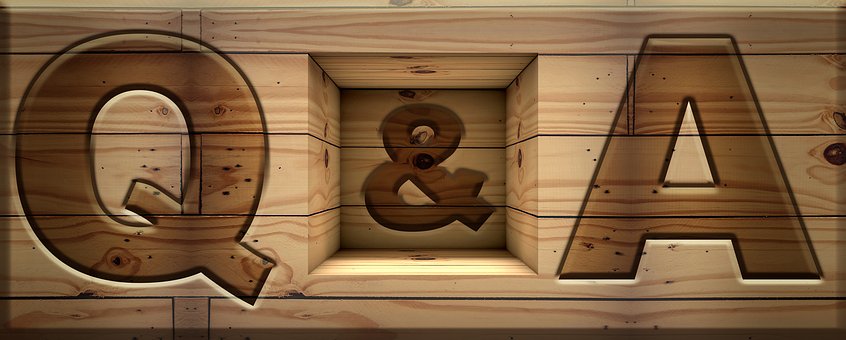 The Feast of Tabernacles runs from the evening of October 9th until sunset October 17th in 2022 (which includes the Last Great Day). Here is a sermon given yesterday:
1:15:11
In this sermon, Dr. Thiel, without prior preparation, answers questions just received from the audience at the Feast of Tabernacles in Branson, Missouri. He answers every question asked, except one that he could not read the writing and one which asked about a word he had not heard of. The questions answered included those about tattoos, Jereboam and Donald Trump, various groups of sinners, 'generational sin,' the ark of the covenant, relatives possibly going to the place of safety, Satan and descendants of Israel, physical preparations, 'big foot' & aliens, differences between the beasts, false prophet, & man of sin, the third resurrection, and more.
Here is a link to the short sermon: CCOG Q&A Live!
Some items of possibly related interest may include:
Tattoos: History and Biblical Teachings Would you like to know more about the history of tattoos, social concerns about tattoos, health risks of tattoos, and what the Bible teaches about them? Here is a related video titled Should Christians Get a Tattoo?
Ark of the Covenant: Prophetic Ramifications Could there be any prophetic ramifications of the Ark of the Covenant? Could it be in Ethiopia? What about Ireland? What about Mount Zion? What does the Bible teach? Here is a link to a related sermon: Exodus 25: Ark of the Covenant and the Mercy Seat.
Who is the King of the North? Is there one? Do biblical and Roman Catholic prophecies for the Great Monarch point to the same leader? Should he be followed? Who will be the King of the North discussed in Daniel 11? Is a nuclear attack prophesied to happen to the English-speaking peoples of the United States, Great Britain, Canada, Australia, and New Zealand? When do the 1335 days, 1290 days, and 1260 days (the time, times, and half a time) of Daniel 12 begin? When does the Bible show that economic collapse will affect the United States? In the Spanish language check out ¿Quién es el Rey del Norte? Here are links to two related videos: The King of the North is Alive: What to Look Out For and The Future King of the North.
The Great Monarch: Biblical and Greco-Roman Catholic Prophecies Is the 'Great Monarch' of Greco-Roman Catholic prophecies endorsed or condemned by the Bible? Two sermons of related interest are also available: Great Monarch: Messiah or False Christ? and Great Monarch in 50+ Beast Prophecies.
Who is the Man of Sin of 2 Thessalonians 2? Is this the King of the North, the ten-horned beast of Revelation 13:1-11, or the two-horned Beast of Revelation 13:12-16? Some rely on traditions, but what does the Bible teach? Here is a related link in Spanish/español: ¿Quién es el Hombre de Pecado de 2 Tesalonicenses 2?; here here are links to videos in Spanish: ¿Quién es el Hombre de Pecado de 2 Tesalonicenses 2? and ¿Quién es el 'hombre de pecado'? Here is a version in Mandarin: N;ÿ Œf/'Y'jNº'ÿ Here is a link to a related English sermon video titled: The Man of Sin will deceive most 'Christians'.
Some Doctrines of Antichrist Are there any doctrines taught outside the Churches of God which can be considered as doctrines of antichrist? This article suggests at least three. It also provides information on 666 and the identity of "the false prophet." Plus it shows that several Roman Catholic writers seem to warn about an ecumenical antipope that will support heresy. You can also watch a video titled What Does the Bible teach about the Antichrist?
Aliens from Outer Space Are there aliens from outer space? Have any visited the earth? Are they dangerous? Does the Bible teach that an alien army will come to the earth and take over? Here is a link to a related sermon: Alien Beliefs and the Return of Jesus. Here is a sermon in the Spanish language: Creencias Extraterrestres y el Regreso de Jesús.
Who Are The Two Witnesses? What is their job? What does the Bible reveal? What has the Church of God taught on this subject? Might even Roman Catholic prophecies give some clues here? A related sermon is available: Prophecy and the Two Witnesses. Here is a related link in Spanish/español:¿Quiénes son los dos testigos? Here is a sermon in Spanish: ¿Quienes son los Dos Testigos?
Physical Preparation Scriptures for Christians. We all know the Bible prophecies famines. Should we do something? Here is a version in the Spanish language Escrituras sobre Preparación física para los Cristianos. Here is a link to a related sermon: Physical preparedness for Christians.
There is a Place of Safety for the Philadelphians. Why it May Be Near Petra This article discusses a biblical 'place of safety,' Zephaniah 2 to 'gather together,' and includes quotes from the Bible and Herbert W. Armstrong on fleeing to a place–thus, there is a biblically supported alternative to the rapture theory. Two sermon-length videos of related interest are available Physical Protection During the Great Tribulation and Might Petra be the Place of Safety? Here is something related in the Spanish language: Hay un lugar de seguridad para los Filadelfinos. ¿Pu