Dear Brethren and Co-Workers in Christ:
Greetings from the Five Cities region of California.
We have been working on many aspects of the final phase of the work.
We hope and pray that you believe God wants you to support the final phase of the work.
Continuing to Make the Gospel of the Kingdom Booklet Accessible in More Languages
The final phase of the work includes reaching all we can with the good news of the kingdom of God to the world as a witness–which will also bear fruit.
Jesus said:
14 And this gospel of the kingdom will be preached in all the world as a witness to all the nations, and then the end will come. (Matthew 24:14)

29 They will come from the east and the west, from the north and the south, and sit down in the kingdom of God. (Luke 13:29)
Those scriptures support the view that multiple languages being used to reach people before Jesus returns–and that is also specifically pointed to in Revelation 7:9,14.
While we had the English version of The Gospel of the Kingdom of God booklet translated into hundreds of languages, we still want to reach more people in as many languages as we can.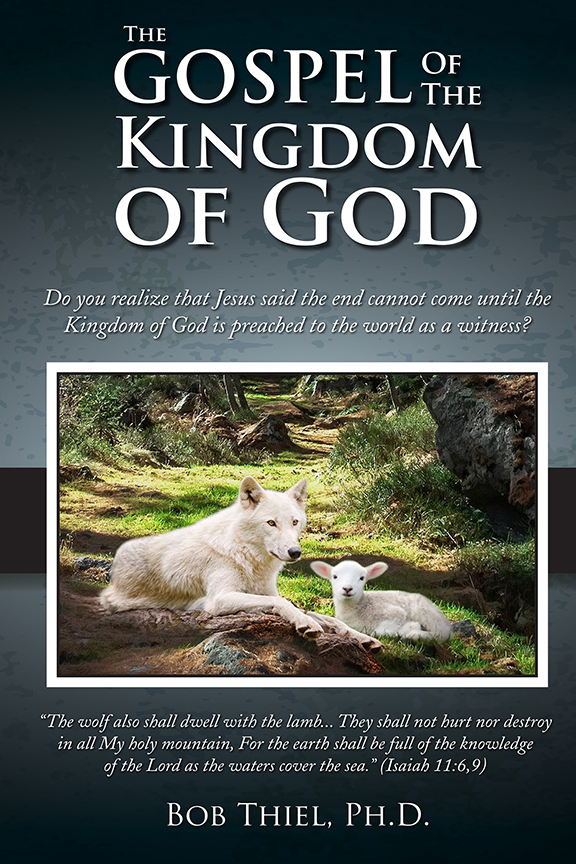 Last evening, we received formatted files for 25 more languages–this is in addition to the 27 translations we reported about last week. We plan to upload them and make them available shortly. We also expect that we will receive many more translations as that is also something we are working on.
Having materials in as many languages as we can helps set the stage for the fulfillment of the prophecies of Luke 13:29 and Matthew 24:14 as well as others such as Revelation 7:9,14 and Romans 11:25.
Never before in history has a booklet on the good news of the coming kingdom of God been translated into as many languages as we have done in the CCOG.
And, as also mentioned last week, more are expected!
Evangelist Ochieng Trip to Tanzania
CCOG evangelist Evans Ochieng sent the following report:
Pastor Dr Bob,
Greetings from Kenya.I'm back to Kenya this afternoon from Tanzania. The journey was successful. I met Martin Wanga and other brethren. Also we attended the burial of Joash okinyi's wife. Emanuel from ukerewe failed to come to martin's home. He told me that the distance from ukerewe to utegi is very far. … So I told Martin to go and meet him. The brethren were very happy except their hall needs renovation.I'll be back on July for almost one week visitation.  …
Evans
We think we may some growth in Tanzania later this year.
Let's Dispel Another Falsehood
A couple of people once affiliated with us that went out from us (cf. 1 John 2:19) have continued to spread false information as well as lies related to witch doctors. Regarding falseness of witch doctors, you can watch the video: Can Witch Doctors Cast Spells on Christians?
As far as other false information goes, I saw a report late last week that supposedly all of our supporters in Zomba, Malawi left us. However, pastor Radson Mulozowa sent the following:ZOMBA VISITPastor today I visited Zomba since … and his friends were saying that there is no congregation in Zomba and brethren has left ccog to hope of Israel worldwide church of God which was not true. So today I collected photos for you to see that there is church growth both Malawi and Mozambique and your prayers for us are doing wellContinue praying for usThey tried to start a church in Migowi but it has endedNobody is being bought but brethren are following the truth in ccogWhile I was in Zomba I gave fund to Kachingwe congregation so that they can start moulding bricks for the church as you know that most of our churches fallen down due to Fred cyclone and most of our churches we are rebuilding the church structures as you can see that they are meeting in temporary structureAttached is the photos for my visit
Best regards
Radson Mulozowa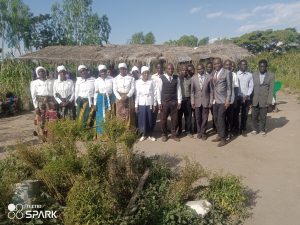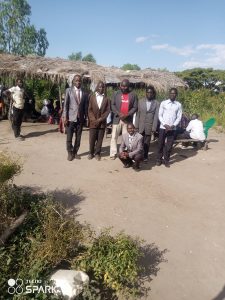 Despite our trials and faults, we continue to work with people in Africa and elsewhere.
Suggested Sabbath Day Service
Here is a suggested Sabbath day service for our scattered brethren and other interested people:
Note: If you have a slow internet connection, you can watch these by starting the video, then below it (and towards the right) look for an outline of a gear–if you click on that, it will allow the YouTube video to be played with lower video quality, but at least it will not stop often–you can select a quality as low as 144p. If your internet connection is still too slow (as my home one is) and/or you prefer audio messages to audio-visuals ones, go to the YouTube link for the message, click on SHOW MORE related to the description. You will then see something that says, "Download MP3." Below that is a link to an MP3 file. Most computers (and even some cellular telephones) will allow MP3 files to be downloaded and played. This is an option we have made available (but we are also looking into ways to improve that as well)–and, of course, we have written article options. Some people have found that if their internet connections are not fast enough, that they can simply listen to the messages that are found at the Bible News Prophecy online radio channel.
IN CASE YOU DO NOT RECEIVE A 'LETTER TO THE BRETHREN' FOR ANY WEEK, REMEMBER THAT THERE ARE MANY SERMON MESSAGES ON THE ContinuingCOG channel AND MANY SERMONETTE MESSAGES ON THE Bible News Prophecy channel. There are also some messages at the CCOGAfrica channel. There are also messages in the Spanish language at the CDLIDDSermones channel.
World News Items
There has been a lot of speculation that China may be planning military action to acquire Taiwan and that the USA and Australia may be involved in resisting this. Some have speculated that if China was to invade Taiwan that this will have devastating consequences on the Australia (see War involving Taiwan Could Devastate Australia). Australia has long relied on the USA for protection, and irrespective of what happens between China and Taiwan, Australia will one day be taken over and the USA will not be able to stop that.
We have seen a lot of clashes between the Israelis and Palestinians this month. Israel's Prime Minister claimed this week that Israel had conducted a "perfect" operation against jihadists in Gaza (see I365: Netanyahu hails 'perfect' operation against Islamic Jihad). While Israel may have made tactical gains, the prophesied reality is that Israel will lose lands to Gaza and other Palestinians consistent with prophecies such as Jeremiah 25:17-29 (see also Gaza and the Palestinians in Bible Prophecy).
There have been talks and talks of talks related to the USA getting close to meeting its current debt ceiling (e.g. see AP: Biden, congressional leaders likely to meet Tuesday for talks on raising the debt limit). This has been a problem off and on for years, and the "solution" has always been to raise the debt ceiling. Massive debt is prophesied to be a significant factor in the coming destruction of the USA per Habakkuk 2:2-3,6–8.
Concluding Comments
The Apostle Paul wrote:
1 Finally, brethren, pray for us, that the word of the Lord may run swiftly and be glorified, just as it is with you, 2 and that we may be delivered from unreasonable and wicked men; for not all have faith.

3 But the Lord is faithful, who will establish you and guard you from the evil one. (2 Thessalonians 3:1-4)
Brethren, God is faithful. Do not believe the rantings of those who seem to believe that Jesus does not protect His people from Satan's as espoused by witches and witch doctors.
Yes, I have mentioned that before (e.g. watch Can Witch Doctors Cast Spells on Christians?), but thought mentioning the above verses will help some who may have been confused by those who do not really believe scripture over their imaginations and emotions.
Sincerely,
Bob Thiel
Pastor and Overseer