Dear Brethren and Co-Workers in Christ:
Greetings from Grover Beach, California.
Radio
As reported before, we have been working on preparing to go on a shortwave and AM radio station in Northern Italy– the shortwave signal is at 729.0 and the AM signal is at the 1323 kHz signal location. The station reaches nations in Europe, North Africa, and parts of the Middle East. This week, the radio company sent us particulars about how to send and upload broadcasts.
Elder Aleksandar Veljic, Steve Dupuie, myself, and others have been making preparations, including getting microphones that should improve sound quality.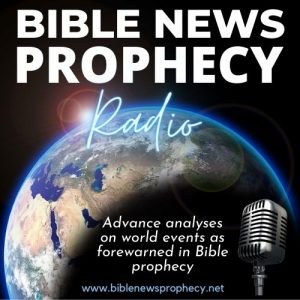 We expect to also submit the broadcasts to our online radio station out of New Zealand. We also have made some changes to the home page of www.biblenewsprophecy.net in order to make it easier for listeners who want more information about our teachings to be able to find it.
In addition to going on the new station (which is scheduled to start next month), we still are on radio in Africa and I am still doing radio on the Genesis Network which covers North America.
Attend the Feast of Tabernacles
In 2022, Feast of Tabernacles' services are scheduled to begin the evening of October 9th and continue until the Last Great Day which is October 17th.
Now it is time to plan for it, no matter where you live.
In the USA we are planning to observe it in Branson, Missouri. We have a contract to meet at the Radisson Hotel Branson, 120 South Wildwood Street, Branson, MO, 65616. Here is a photo of that hotel: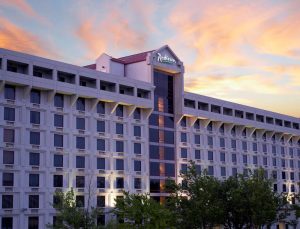 You do not need to stay at that hotel in order to attend the Feast of Tabernacles here. However, many will find staying at the Radisson Hotel Branson convenient. The nightly Double-bedded hotel room rate is $129.95 plus tax and, according to our contact there "includes a full buffet breakfast for every individual staying in each sleeping room every morning." You can telephone 1 (417) 335-5767, and mention the Continuing Church of God Feast of Tabernacles to get that rate (the current, undiscounted rate, for the same room is $159.95 per night, so CCOG attendees save $30.00 per night, plus pay less tax).
You can also make reservations there online:
www.radissonhotelsamericas.com/en-us/hotels/radisson-branson

Input Arrival and Departure Dates (between October 9, 2022 to October 17, 2022)

Input Occupancy

Select Promotional Code under Special Rates

Promotional Code: CCGF

Select Room Type and Follow Procedures to Reserve the Room
To stay additional nights, telephone the hotel as opposed to using their online system.
According to Tripadvisor, Branson has hundreds of restaurants and 141 hotels. There are also camping facilities in Branson within driving distance of the Radisson.
While Branson does have a small airport, those who fly there will most likely fly into the Springfield, MO airport and then drive down.
If you plan to attend, please send me an email, yes please do so now. My email address remains: COGwriter@aol.com
Here is information about the area and planned site for Canada:
Rooster Hill Ranch
Note that this is a working farm, so there will likely be noises from cattle, goats and chickens/roosters. There is one working dog in the house that is restricted to the mud room and 3 cats (2 more outside) that are friendly. Daily farming activities (checking/feeding critters) start around sunrise but I can start with chores away from the buildings first.
| | | |
| --- | --- | --- |
| Criteria | House | Lodge |
| # of floors | 2 | 1 |
| Bedrooms | 3, upstairs: double, queen, double+single bunk | 1: double |
| Bathrooms | 2: upstairs with shower, downstairs with tub | 1: with shower |
| Kitchen (common area) | 6-burner stove with griddle & 1.5 oven; double fridge, typical appliances; dishes; 1.5 sink; wood stove | 3-burner cooktop, fridge; large sink; large wood fired oven (pizza, bread, big enough to roast whole lamb/goat); dishes, typical appliances |
| Dining (can also set up 1 or 2 workbench tables in the workshop/garage that seat 12-16 each) | 2 tables: 6+8 or 10 | 1 table (10 or 12); |
| Audio/visual | 42" TV with DVD and computer hook up (internet) | Large screen TV with DVD and computer hook up (this could be moved to the garage with the large tables for seating for services) |
| Water source | Municipal | Municipal |
| Other | | Fireplace; shares a wall with the barn, so you may hear livestock |
Lots of room for tents if anybody wants to "camp out".
Room for a camper/RV if someone wants to use/bring one of those.
Nearby hotels:
Best Western Plus Stoneridge Inn & Conference Centre (13 minutes)

Cardinal Court Motel (15 minutes)

Ramada (20 minutes)

Courtyard (22 minutes)

Four Points (21 minutes)

London Travel Inn (22 minutes)
And lots more…
Nearby Restaurants:
20-30 minutes from all manner of dining in London
Local Attractions (some temporarily closed due to COVID restrictions which may or may not be lifted by FOT):
Grand Theatre (London, 35 minutes)

Stratford (3 theatres – world class + lots of restaurants, 1 hr)

Niagara Falls (2 hr, lots of hotels there if one wanted to stay overnight and return to the farm for services)

Butterfly Conservatory (Niagara Falls, 2 hr but temporarily closed)

Grand Bend (fantastic sunsets over Lake Huron) (1 hr)

Point Pelee National Park (most southern point in Canada) (1.5 hr)

Toronto Zoo (2.5 hrs but temporarily closed)

CN Tower (Toronto, 2 hrs)

Royal Ontario Museum (Toronto, 2 hrs)

Royal Botanical Gardens (Burlington, 1.5 hrs)
Lots of "lesser" tourist attractions (like Parks Blueberries, various smaller theatres, etc.)
Farm-bound Activities:
Feeding critters, collecting eggs, flying kites in the hay field, nature walks in the bush or hay field, fishing in the pond, sunset watching (can be quite spectacular), fire pit/marshmallow roast (will need to get twigs from the bush earlier in the day), deer watching (evenings), feeding from the garden, bicycle riding (2 or 3 bikes, plus a couple of small child bikes), learning how to grow vegetables naturally, learning about basic chicken husbandry, making butter/yogurt, visiting a small local dairy to see where the milk at the store comes from (and maybe see how cheese is made?). BBQ on one day?
Typical Daily "Schedule":
8:30-9:30 Breakfast (for those staying at the farm and others who let me know the day before)
10:30-12:30 Services (could be in house, in Lodge or in garage, depending on # of attendees)
12:30-2:00 Fellowship/lunch for those who wish to have lunch at the farm; pot luck welcome, but I will likely provide sandwiches/soup/stew
For more information, contact Herb Haddon, email hwhaddon@gmail.com
Here is information related to the site in New Zealand:
I am pleased to announce the 2022 NZ Feast site will be at Mangawhai ( pronounced Mangafy)
I have had confirmation of the booking of the accommodation where we will host services and have the opportunity for fellowship together indoors, or outside overlooking the estuary.
The Service location is close to the local Holiday park which has a wide range of accommodations. Mangawhai Heads Holiday Park | Beachside Northland Accommodation
There are also many lovely holiday homes (baches as we call them in NZ) through agents such as  https://www.bookabach.co.nz/  or https://www.bachcare.co.nz . Prices are quite reasonable in this area and there are currently a lot of properties available. As FOT will be during the school holidays this year, I expect things to book up in the coming weeks more quickly than perhaps at other times.
Mangawhai has a safe estuary with golden beaches for swimming, fishing and water sports as well as a surf beach around the corner. There are many nature walks along the headland, glow worms at Waipu caves, freshwater  fishing and walks at nearby Tomarata Lake, as well as a local museum, play parks for children, chocolatery, cafes and restaurants.
For further details contact Sharon at akasharpez@gmail.com
Mangawhai is about 1 1/2 hours north of Auckland.
Please, be planning now. Do NOT wait until it is too late to be saving festival tithe, making rooms reservations, and planning transportation.
In the Philippines, Joe Lumpay sent an email this week announcing that Surigao City is site there. For more information, contact him. His email is joecags_lumpay@yahoo.com
We expect to have about two dozen sites in 15-16 different nations.
IF YOU ARE A PHILADELPHIAN CHRISTIAN, OR AT LEAST STRIVE TO BE, YOU NEED TO ATTEND THE FEAST OF TABERNACLES UNLESS YOUR HEALTH SITUATION, ETC. IS SO DIRE THAT YOU CANNOT.
Information on our sites around the world is found in the following article: Feast of Tabernacles' Sites for 2022.
Malawi Trip and Update
After sending out the Letter to the Brethren: June 16, 2022, got the following email from pastor Radson Mulozowa:
Greetings from Malawi and MozambiqueI write to make a correction on the congregationI saw from letter to the brethren that I missed one congregation named Maulo hosted by Yona malunga and has 248 brethrenToday we visited Mozambique with pastor Evans and really brethren were very excited to see us visiting them. The went well even now no more trouble from the soldiers at the boarder both Malawi and MozambiqueThe problem was the roads and we used motorcycle to get to NagagaBest regardsRadson
So, including a couple of thousand children, we have 3,000 in Malawi and Mozambique.
Evangelist Evans Ochieng sent the following report last Friday:
Pastor Dr Bob,

Greetings from Malawi.Network has been a problem here.On Wednesday we went for baptism in cheleka. On Thursday I was  in Mozambique. The meeting was very good.There are some few things that I want to discuss with you about Mozambique. Since all Mozambique cannot manage to attend the feast of tabernacle in Malawi because the number has increased I talked with them to have the feast of tabernacle in Mozambique. I also talked with the chief of Mozambique because she has a good place where those people can keep the feast.  She accepted that they can pay and do the feast there.  That will be of great help to them.Another thing,  that part of Mozambique,  most people do not go to school and they cannot read bible properly. So I talked with deacon in Mozambique and the chief if it can be possible for those people to learn how to read and write plus the young children. So they agreed and the plan was good for them.  After that I talked with wasi from Malawi if can teach those adults and young how to read,  write and to read English.  He accepted to do that and use our hall in Mozambique to educate them.  So we discuss the matter with Radson and deacon in Mozambique. So if possible we can give wasi something little for his travel and keep up.Today we went for baptism in SUNUZI. I put molozwa to do the baptism when I'm watching how he was doing it. I want him to do all the baptisms and know what to do if I'm not there.Tomorrow I'll keep Sabbath in migowi.

Evans
Deacon Radson Mulozowa sent the following report:
Dear Dr Bob I write to report that on sabbath were in migowi with the brethren and the service went well and pastor Evans shared on the topic The coming of ChristOn Sunday pastor Evans donated rice and groundnuts to 6 widows in the church at migowiToday we were in Salima and we had baptism in lake MalawiEverything went wellBest regardsRadson
We are working to reach whoever we can reach–as well as helping widows (1 Timothy 5:3).
Today, evangelist Evans Ochieng sent in the following report:
Pastor Dr Bob,

Greetings from Malawi.Today I have full network. I travelled to Lilongwe for covid test.  I thanked GOD for a wonderful work He has done in Malawi and Mozambique since I came in Malawi on 27th May till today.  I can't imagine or measure the kind of work GOD haa done here.  I've confirmed the vision given to me by GOD before I started my trip to Malawi and Mozambique. I can't say much but THE ALMIGHTY GOD will reward Himself those who contributed in this work to be fulfilled. Thank you very much Dr Bob Bob and the brethren who contributed in this work. Wonderful work has been done in Malawi and Mozambique. Those who turned and backslided have come back to the church and the people who were baptized were as follows:-

CHELEKA CONGREGATION

LOPI BWANALI

PRECIOUS ALEX

MELIYA MIKE

EMILY BWANALI

GANIZANI LUFEYO

MASILINO KAWO

 SUNUZI CONGREGATION

RAPHAEL FARMANGE

EDNA MALONDA

ALINAFE THOWA

MALITA GUNDA

MERCY SUBAHANA

YUNISI MAHEMA

BEATRICE MANYUNGWA

FALESI FARAMENGA

REBBECCA LUIS

 MWANZA CONGREGATION

ENELESS JELEFANI

SUDZANA BESIYO

MELIYA SIPOSI

JOSIAH STEPHEN

HOLDA JOHN

STELLA YAMIKANI

ESTHER ANDREW

SALIMA CONGREGATION

ALINAFE MADEYA

CHARITY CHARLES

EDNA KALIMA

MERCY KATHUMBA

METI JOHN

CAROLINE FOSTER

REBBECCA SUMBUZU

MARIYA SAYINETI

TOTAL OF 30

God has opened the doors for the gospel to move but labourers are few.When I was visiting all congregations in Malawi and Mozambique,  there are so many  things that needed to be done.Last time Dr Bob provided many iron sheets for many congregations that has made Malawi and Mozambique to make a better step of having good halls where brethren can do the services on Sabbath and annual sabbaths.  When I was moving around I noticed that some congregations are still need cement to make a proper and strong hall.  …       MOZAMBIQUE

When I was in Mozambique, I noticed that most of the church members have not gone to school.  So we discussed with our Deacon in Mozambique,  James Rabson to help the members both adults and young ones how to read and write. And to learn English language so that they can read properly. …I thanked Dr Bob of giving us funds to help me, Radson and 4 Deacons to visit people,  congregations and backslided ones throughout Malawi and Mozambique.May THE ALMIGHTY GOD continue to bless and support the work in Africa and other countries worldwide.

Evans.
It is great that we continue to have growth and baptisms. This has been a successful trip.
Thanks for your support.
Civil War Prayer Request Update
In last week's Letter to the Brethren, Ethiopian deacon Koang Deng sent the following prayer request for protection from the civil war that that had entered into his area of Gambella.
Deacon Deng emailed me Tuesday and stated that the situation in Gambella had returned "to normal."
Thank you for your prayers.
Suggested Sabbath Service
Here is a suggested service for the weekly Sabbath:
Note: If you have a slow internet connection, you can watch these by starting the video, then below it (and towards the right) look for an outline of a gear–if you click on that, it will allow the YouTube video to be played with lower video quality, but at least it will not stop often–you can select a quality as low as 144p. If your internet connection is still too slow (as my home one is) and/or you prefer audio messages to audio-visuals ones, go to the YouTube link for the message, click on SHOW MORE related to the description. You will then see something that says, "Download MP3." Below that is a link to an MP3 file. Most computers (and even some cellular telephones) will allow MP3 files to be downloaded and played. This is an option we have made available (but we are also looking into ways to improve that as well)–and, of course, we have written article options. Some people have found that if their internet connections are not fast enough, that they can simply listen to the messages that are found at the Bible News Prophecy online radio channel. Note: If there are ever commercials before, during or after, they ARE NOT from us nor do we receive money from them–but sometimes platforms put them up.
IN CASE YOU DO NOT RECEIVE A 'LETTER TO THE BRETHREN' FOR ANY WEEK, REMEMBER THAT THERE ARE MANY SERMON MESSAGES ON THE ContinuingCOG channel AND MANY SERMONETTE MESSAGES ON THE Bible News Prophecy channel. There are also some messages at the CCOGAfrica channel. There are also messages in the Spanish language at the CDLIDDSermones channel.
World News Items
Temperatures have been substantially above normal in many parts of the USA and Europe (see Scorching Weather Kills Hundreds Living on the Streets'). As bad as many think it now is, during the coming Day of the Lord, it will be much worse (Revelation 16:8-9). Although God uses weather to encourage repentance, His word reveals that most will not heed that call (cf. Amos 4:7-9; Revelation 16:9).
Weather, war, and various policies from certain governments are affecting the food supply and causing food inflation (see NM: Russia: West Is Spreading Lies About Causes of World's Food Crisis; MS: Wheat Crops In Kansas Are Failing On A Massive Scale ). Jesus warned about famines (Matthew 24:7) and the Book of Revelation warned of food price inflation (Revelation 6:5-6) and we seem to be in the beginning stages of some of this.
Mass media keeps trying to push the idea that homosexual relationships are normal, which even psychiatrists until relatively recently properly proclaimed that they were not. While there is some backlash related to this, most in the mainstream media do not wish to recognize that many, including parents, do not want to support this (see WJ: Disney's Woke 'Lightyear' Tanks at US Box Office, But Mainstream Media Can't Seem to Figure Out Why).
Concluding Comments
This week's recommended sermon is titled: Loneliness and ways to help cure it.
I had so many notes that when I tried to cut the time down, I left several important things out that are in the COGwriter.com article titled: Loneliness and Coping With It.
Anyway, here are is a short section from it:
The Apostle James wrote:
27 Pure and undefiled religion before God and the Father is this: to visit orphans and widows in their trouble, and to keep oneself unspotted from the world. (James 1:27)
Almost everyone can do at least some of the following, which can help others, as well as help reduce feelings of loneliness:
Telephone widows
Visit or telephone shut-ins
Visit or telephone the lonely and isolated
Send cards to the afflicted
Have email correspondence with the brethren
Pray for the brethren and those you are aware of that are facing various trials and difficulties
Give love how you can.
Jesus said:
38 Give, and it will be given to you: good measure, pressed down, shaken together, and running over will be put into your bosom. For with the same measure that you use, it will be measured back to you. (Luke 6:38)

29 "Assuredly, I say to you, there is no one who has left house or brothers or sisters or father or mother or wife or children or lands, for My sake and the gospel's, 30 who shall not receive a hundredfold now in this time — houses and brothers and sisters and mothers and children and lands, with persecutions — and in the age to come, eternal life. (Mark 10:29-30)
God will bless those who follow His ways–including providing spiritual brothers and sisters so one does not have to be lonely.
Remember, "God loves a cheerful giver" (2 Corinthians 9:7).
Also, being a giver will make one more cheerful.
Sincerely,
Bob Thiel
Pastor and Overseer