Dear Brethren and Co-Workers in Christ:
Greetings from Grover Beach, California.
We hope and pray you had a spiritually productive week.YouTube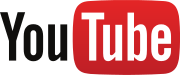 As mentioned before, YouTube has been making it more difficult for people to find, download, and watch our videos.
So, you might wonder, why do we stay on YouTube?
Well, because we still get thousands of views.
Yesterday, for our ContinuingCOG YouTube sermon channel, YouTube reported:
Your channel got 4,569 views in the last 28 days
Yesterday, for our Bible News Prophecy YouTube sermonette channel, YouTube reported:
Your channel got 2,706 views in the last 28 days
So, while the above is down because of YouTube's biases, particularly on the sermonette channel, we still reach thousands on YouTube. We used to average several times more views on our Bible News Prophecy YouTube sermonette channel than on our ContinuingCOG YouTube sermon channel.
YouTube seems to be more and more shadow-banning (as does its owner Google) to discourage people from watching our Bible News Prophecy YouTube sermonette channel, probably because of more prophetic statements and possibly more anti-LGBTQ ones.
As distressing as that is, the Vimeo platform will not even allow us to put up messages that they would consider anti-LGBTQ. But, we knew that around when we signed up with Vimeo, yet decided to use it anyway as most of our videos do not cover LGBTQ matters. Vimeo, sometimes, allows us to reach people that we otherwise would not.
Anyway, because of anti-biblical biases, that is why we also have been using other lesser known platforms, such as Brighteon Bible News Prophecy https://www.brighteon.com/channel/ccogbnp and Bitchute Prophecy https://www.bitchute.com/channel/prophecy/, and DailyMotion https://www.dailymotion.com/dm_e24c8ac0050c5e7445cd5573711869c6/videos.
While Brighteon, Vimeo, and DailyMotion are hit or miss as far as views, BitChute is more consistent for us and overall we get couple of hundred views each month between them.
So, while we still do not like how YouTube has been treating our videos, it still is a useful platform for us to reach people (cf. Matthew 24:14; 28:19-20).
False Jesus, False Mary
Yesterday, I ran across an item about a false Jesus and another about a false Mary.
A Scottish teachers union decided to promote a play depicting the Lord Jesus Christ as transgender (see WND: 'Deeply distressing': Teachers union promotes play with a trans Jesus).
The play is titled The Gospel According to Jesus Queen of Heaven.
That is a false gospel.
The word of God that Jesus stood for states:
5 A woman shall not wear anything that pertains to a man, nor shall a man put on a woman's garment, for all who do so are an abomination to the Lord your God. (Deuteronomy 22:5)
Therefore, only a deceived person would consider that Jesus would cross-dress as trans.
Furthermore, the same Bible also condemns those who would honor the 'queen of heaven':
17 Do you not see what they do in the cities of Judah and in the streets of Jerusalem? 18 The children gather wood, the fathers kindle the fire, and the women knead dough, to make cakes for the queen of heaven; and they pour out drink offerings to other gods, that they may provoke Me to anger. 19 Do they provoke Me to anger?" says the Lord. "Do they not provoke themselves, to the shame of their own faces?" (Jeremiah 7:17-19)

25 Thus says the Lord of hosts, the God of Israel, saying: 'You and your wives have spoken with your mouths and fulfilled with your hands, saying, "We will surely keep our vows that we have made, to burn incense to the queen of heaven and pour out drink offerings to her." You will surely keep your vows and perform your vows!' 26 Therefore hear the word of the Lord, all Judah who dwell in the land of Egypt: 'Behold, I have sworn by My great name,' says the Lord, 'that My name shall no more be named in the mouth of any man of Judah in all the land of Egypt, saying, "The Lord God lives." 27 Behold, I will watch over them for adversity and not for good. And all the men of Judah who are in the land of Egypt shall be consumed by the sword and by famine, until there is an end to them. 28 Yet a small number who escape the sword shall return from the land of Egypt to the land of Judah; and all the remnant of Judah, who have gone to the land of Egypt to dwell there, shall know whose words will stand, Mine or theirs. 29 And this shall be a sign to you,' says the Lord, 'that I will punish you in this place, that you may know that My words will surely stand against you for adversity.' (Jeremiah 44:25-29)
It is blasphemous also to call Jesus the Queen of Heaven.
Of course, if an LGBTQ person is offended by the Bible or biblically-correct statements, that is considered an outrage and/or something that needs to be censored in various parts of the Western world.
The Apostle Paul warned:
6 I marvel that you are turning away so soon from Him who called you in the grace of Christ, to a different gospel, 7 which is not another; but there are some who trouble you and want to pervert the gospel of Christ. 8 But even if we, or an angel from heaven, preach any other gospel to you than what we have preached to you, let him be accursed. 9 As we have said before, so now I say again, if anyone preaches any other gospel to you than what you have received, let him be accursed. (Galatians 1:6-9)
And that leads me to the item about a false Mary. Many falsely believe that Mary is basically omniscient in heaven, that she is the 'Queen of Heaven,' and that she has frequently came down to the earth to give messages from God–that is not true and is a type of false gospel.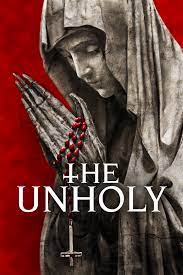 Sony movie poster
So with that in mind, consider the following which was in a public email dated June 8, 2021 from Catholic Online:
I'm sure it will break your heart, as it has mine … this gargantuan, international movie company, Sony Pictures, using their platform to promote the idea that praying to Holy Mary and devotion to Her is actually praying to a demon and risking demonic possession.

This is NOT to be taken lightly!
Sony Pictures is a big deal with a mega-phone projecting its message across the globe.

Tell Sony Pictures: "NEVER AGAIN blaspheme Holy Mary and devotion to her!"

Yes. According to press reports, Sony intentionally premiered this movie on Good Friday this year.

Michael Haynes, writing for LifeSiteNews, sums up the film:

"In what seems to be a deliberate move, Sony Pictures is releasing a new film on Good Friday [sic] that severely blasphemes Mary, the Mother of God, by portraying her as akin to a devil.

… "the trailer depicts what is purported to be Mary as a demonic figure with blood, black tears, and empty eyes in her statues. …The girl who supposedly sees Mary is also depicted with black eyes, another characteristic of demonic portrayal."

…so, since a picture is worth a thousand words, I will link to the promotional posters, but I WARN YOU … though they are not offensive to holy purity, these Sony promotional posters BLASPHEME Our Lady and are hurtful, insulting, and mocking. They also show us the depths of evil. We must denounce them at the risk of otherwise becoming tepid, mediocre, and complacent in the face of sin.
As it turns out, my wife Joyce and I did see this movie last month.
The Unholy movie does NOT depict Jesus' mother Mary as demonic. The Unholy movie did not say anything bad about Mary. What it did was depict a false Marian apparition as demonic. That is not blasphemous.
One of the statements I remember hearing in The Unholy movie was something to the effect that people saw what this apparition was doing and it was right for them to believe what they saw.
But the Apostle Paul stated that Christians should "we walk by faith, and not by sight" (2 Corinthians 5:7, DRB).
In many ways the movie was very, very accurate as I have read and spoken to many that have been deceived by claimed Marian apparitions. The Unholy movie showed how easily people can be deceived by believing signs and lying wonders above the word of God–especially those who hold to certain non-biblical religious traditions that were not part of the original Christian faith.
The historical reality is that a lot that has been associated with the claimed apparitions of Mary are false (see also Mary, the Mother of Jesus and the Apparitions).
The prophetic reality is that deceptions will get worse (2 Timothy 3:13; 2 Thessalonians 2:7-10). Believe God over 'angels from heaven,' false messages, etc.
Update and Prayer Requests
Joanna Kersten sent the following update on her father yesterday:
Just to let you know dad was not feeling so well today.He called the doctors and they came to see him and the cardiologist was called and he was sent to hospital.I have to heard from him but know he is at the hospital.He has not slept in 2 weeks and is very weak and the fluid retention is getting severe.

Regards

Joanna
Please remember Joanna's father, Johan Kersten, in your prayers. Also, remember Herb Haddon of Canada who is facing a terrible illness as well as Pastor Samuel Ofosu Gyeabour of Ghana who seems to be recovering.
Suggested Sabbath Day Services
Here is a suggested Sabbath day service for our scattered brethren and other interested people:
Note: If you have a slow internet connection, you can watch these by starting the video, then below it (and towards the right) look for an outline of a gear–if you click on that, it will allow the YouTube video to be played with lower video quality, but at least it will not stop often–you can select a quality as low as 144p. If your internet connection is still too slow (as my home one is) and/or you prefer audio messages to audio-visuals ones, go to the YouTube link for the message, click on SHOW MORE related to the description. You will then see something that says, "Download MP3." Below that is a link to an MP3 file. Most computers (and even some cellular telephones) will allow MP3 files to be downloaded and played. This is an option we have made available (but we are also looking into ways to improve that as well)–and, of course, we have written article options. Some people have found that if their internet connections are not fast enough, that they can simply listen to the messages that are found at the Bible News Prophecy online radio channel.
IN CASE YOU DO NOT RECEIVE A 'LETTER TO THE BRETHREN' FOR ANY WEEK, REMEMBER THAT THERE ARE MANY SERMON MESSAGES ON THE ContinuingCOG channel AND MANY SERMONETTE MESSAGES ON THE Bible News Prophecy channel. There are also some messages at the CCOGAfrica channel. There are also messages in the Spanish language at the CDLIDDSermones channel.
World News Items
California and much of the western US is facing drought and an apparent increase in the number of earthquakes (see CBS: "Mega-drought" takes dramatic toll on Colorado River system that provides water to 40 million people; MS: The Shaking In California Is Getting WORSE As Hundreds And Hundreds Of Earthquakes Cause Alarm On The West Coast). These matter are consistent with troubles Jesus predicted would be associated with the beginning of sorrow (Mark 13:8).
China announced it would like to build dozens more of the type of virology labs like they have in Wuhan (see 'China To Build 25-30 More Bio-Labs Like In Wuhan Over Next 5 Years' Prelude to ride of the fourth horseman of the Apocalypse?). The Bible foretells times of deadly pestilence (Mark 13:8, Revelation 6:7-8) and human-engineered pestilences may well be part of that as we warned early last year (watch Biological Warfare and Prophecy).
Speaking of Chinese announcements, China announced it wants better relations with Afghanistan and appears ready to take more steps as the USA pulls its troops out of Afghanistan (see US says it will maintain its diplomatic presence in Afghanistan, whereas China wants to connect it to its Belt and Road Initiative). China's Belt and Road Initiative looks to increase trade among those in Asia and Europe (watch China's Silk Road and Babylon the Great) as well as build some of the infrastructure that will be used to transport troops from Asia to Armageddon (watch also Is China paving roads to Armageddon?). During the height of the original Silk Roads (around 2000 years ago) Afghanistan, and the ruling empires, benefited handsomely from open trade. This project is NOT expected to provide much benefit to the USA or most of its British-descended allies (see Australian split with China's New Silk Road (Belt and Road Initiative)).
Concluding Comments
Christians are to strive to get along with each other.
And, if there are issues, work matters out between them with kindness.
Jesus said:
15 Moreover if your brother sins against you, go and tell him his fault between you and him alone. If he hears you, you have gained your brother. 16 But if he will not hear, take with you one or two more, that 'by the mouth of two or three witnesses every word may be established.' 17 And if he refuses to hear them, tell it to the church. But if he refuses even to hear the church, let him be to you like a heathen and a tax collector. (Matthew 18:15-17)
The first step is to try to take action yourself. Involving the church is not the way most matters between individuals should be handled, as that was the third and basically last resort Jesus listed.
How should individuals go to their brother or sister in Christ?
The Apostle Paul taught:
12 Therefore, as the elect of God, holy and beloved, put on tender mercies, kindness, humility, meekness, longsuffering; 13 bearing with one another, and forgiving one another, if anyone has a complaint against another; even as Christ forgave you, so you also must do. 14 But above all these things put on love, which is the bond of perfection. 15 And let the peace of God rule in your hearts, to which also you were called in one body; and be thankful. 16 Let the word of Christ dwell in you richly in all wisdom, teaching and admonishing one another in psalms and hymns and spiritual songs, singing with grace in your hearts to the Lord. 17 And whatever you do in word or deed, do all in the name of the Lord Jesus, giving thanks to God the Father through Him. (Colossians 3:1-17)

1 I, therefore, the prisoner of the Lord, beseech you to walk worthy of the calling with which you were called, 2 with all lowliness and gentleness, with longsuffering, bearing with one another in love, 3 endeavoring to keep the unity of the Spirit in the bond of peace. … 15 but, speaking the truth in love, may grow up in all things into Him who is the head — Christ — 16 from whom the whole body, joined and knit together by what every joint supplies, according to the effective working by which every part does its share, causes growth of the body for the edifying of itself in love. (Ephesians 4:1-3,15-16)
Brethren, always strive to get along with love and kindness as the Bible teaches.
Sincerely,
Bob Thiel
Pastor and Overseer