Dear Brethren and Co-Workers in Christ:
Greetings from the Five Cities Region of California.
It has been an exciting week as we have worked to finalize some calendar-year end matters as well as received more information on our growing number of congregants.
CCOG Size

When I recently reported the size of the Continuing Church of God, I had based it on a report I received from Evangelist Evans Ochieng last June, plus information I had from other sources for areas he did not include.
Well, Evangelist Evans Ochieng sent the following last week:
Pastor Dr Bob,

Greetings from Kenya.

Since I joined CCOG. I have experience a rapid growth in CCOG. … I am getting so many contacts from those who visited CCOG WEBSITE.

Our members have increased to 4250. …

I am talking about Kenya, Malawi, Mozambique, Ethiopia, Tanzania and Zambia.
Note that 4250 only includes people from six African countries. When we add Ghana and the rest of the world, that brings our total to around 4800.
Anyway, Evangelist Ochieng's email brought the following, from the Apostle Paul, to mind:
6 I planted, Apollos watered, but God gave the increase. 7 So then neither he who plants is anything, nor he who waters, but God who gives the increase. 8 Now he who plants and he who waters are one, and each one will receive his own reward according to his own labor.

9 For we are God's fellow workers; you are God's field, you are God's building. 10 According to the grace of God which was given to me, as a wise master builder I have laid the foundation, and another builds on it. But let each one take heed how he builds on it. 11 For no other foundation can anyone lay than that which is laid, which is Jesus Christ. (1 Corinthians 3:6-11)
Articles at the websites have helped lay the foundation.
People who see them, often contact me.
If after my response they seem interested and are from much of Africa, I then try to connect them with Evangelist Ochieng.
He then contacts them, and also visits when he can (he has gone to many African countries multiple times).
We also get contacts from people in other areas (the rest of the world outside of Africa) that I either handle or the local leaders handle.
The result has been that CCOG is, by far and away, the fastest growing xWCG church in the 21st century.
Special Visa Granted for India
Elder Aleksandar 'Sasha' Veljic sent the following report today from Serbia:
I can finally confirm to you that visa to India has been granted.  I have gone through a storm, literally, to get it.  Namely, the usual photo format used in other countries was unsuitable for India, so I got stuck in Belgrade because I couldn't get photos with the dimensions that the embassy of India required.  Yesterday was a day off because of the New Year celebrations, so most of the businesses didn't work in Belgrade.

Then, this morning, there began a snow storm in Belgrade.  It paralized the traffic in various parts of the city.  Well, I managed to finally make photos that the embassy required and to deliver them to the embassy.  Then, I had to make it to the train station.  I am writing to you now from the train station.  I would expect that much of the country would be paralized due to this inclement weather.  It will take about 4 hours to reach my home town by train, if all goes well.  If it all goes well means if the train doesn't get stuck somewhere due to snow and freezing weather.
So, now, God willing, the trip to India this month is basically set. Please pray for a spiritually successful trip there.
Radio

Last Thursday afternoon, I was on the radio on the NutriMedical Report with Dr. Bill Deagle. We discussed matters related to items to watch in 2019 and that the interfaith movement is not properly considering Jesus' role in salvation.
I am scheduled to be on again today at 2:06 PST.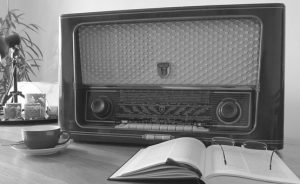 Dr. Deagle's program is on Revolution Radio, Red State Radio, and other outlets.
False Prophecies
Various ones have made false prophecies related to 2019.
Let me start off by saying that the Great Tribulation will NOT begin in 2019 (see When Will the Great Tribulation Begin? 2019, 2020, or 2021?).
Despite hopes of various ones, Jesus, who returns after the tribulation per Matthew 24:29-30, will not return in 2019 (see 'End of the world: Will the Rapture come in 2019?').
Those making such predictions have overlooked what Jesus taught as recorded in Matthew 24, Mark 13, and Luke 21.
Furthermore, the super blood moon expected later this month is not a messianic sign (see 'Rabbinic Expert: First Super Blood Moon of the Year Sign of Earthquakes, Governments Will Fall').
Also, despite the views of some, US President Donald Trump's proposed border wall does not fulfill prophecies in Ezekiel 22 (see Does Trump's Border Wall Fulfill Ezekiel 22?). But the debate in the USA over that 'wall' is increasing division in the USA. That will not end well (Matthew 12:25; Luke 11:17).
Properly understood biblical prophecies are coming to pass, but there are many who promote improper prophetic views.
World News Items
More and more in Europe are publicly pushing for change and saying now is when the EU needs to take action (see GI: 'Only way for the EU to survive … is to recast itself as a club of nation-states'  and EU and USA: 'Comrades no more' 2019: Need for EU action). Well, the Bible shows that Europe will reorganize and turn power over to the dictatorial Beast (Revelation 17:12-13).
While that will NOT happen in 2019, Europe is taking steps to set itself to dominate trade (e.g. see EU looking to make world's biggest trade deal with South America) as well as to develop its own military power (see also EU and USA: 'Comrades no more' 2019: Need for EU action). Both of which the Bible says it will do (cf. Revelation 13:3-4; 18:10-18).
China's President made statements to the effect that Taiwan must become more part of the PRC (see BBC: Xi Jinping says Taiwan 'must and will be' reunited with China). It remains my view that China and Taiwan will eventually cooperate militarily as they are both "kings of the east" that will one day be gathered together at Armageddon (see Revelation 16:12-16). We will see what happens before then.
Suggested Sabbath Service
Here is a suggested Sabbath service for this week for our scattered brethren:
2-3 hymns (our songbook, The Bible Hymnal, contains the materials from the 1974 Bible Hymnal from the old WCG with new covers, plus ten additional hymns; there is also some Choral Accompaniment online).
Opening prayer.
Sermonette, which for most who receive this letter via email will be a recorded one. The one suggested for this week is: Opioid Crisis. Other sermonettes are available at the Bible News Prophecy channel.
Announcements (if any; though for many it will be this letter) and one hymn.
Sermon, which for most who receive this letter via email will be a recorded one. The one suggested for this week is: 19 items to watch in 2019. Other sermons are also available at the ContinuingCOG channel. Other sermons are also available at the ContinuingCOGchannel.
Final hymn.
Closing prayer.
Note: If you have a slow internet connection, you can watch these by starting the video, then below it (and towards the right) look for an outline of a gear–if you click on that, it will allow the YouTube video to be played with lower video quality, but at least it will not stop often–you can select a quality as low as 144p. If your internet connection is still too slow (as my home one is) and/or you prefer audio messages to audio-visuals ones, go to the YouTube link for the message, click on SHOW MORE related to the description. You will then see something that says, "Download MP3." Below that is a link to an MP3 file. Most computers (and even some cellular telephones) will allow MP3 files to be downloaded and played. This is an option we have made available (but we are also looking into ways to improve that as well)–and, of course, we have written article options. Some people have found that if their internet connections are not fast enough, that they can simply listen to the messages that are found at the Bible News Prophecy online radio channel.
IN CASE YOU DO NOT RECEIVE A 'LETTER TO THE BRETHREN' FOR ANY WEEK, REMEMBER THAT THERE ARE MANY SERMON MESSAGES ON THE ContinuingCOGchannel AND MANY SERMONETTE MESSAGES ON THE Bible News Prophecy channel. There are also some messages at the CCOGAfrica channel.
Concluding Comments
The Book of Proverbs teaches:
15 It is a joy for the just to do justice, But destruction will come to the workers of iniquity. 16 A man who wanders from the way of understanding will rest in the assembly of the dead. (Proverbs 21:15-16)
Brethren, notice that the just should do justice and that destruction comes to the workers of iniquity.
So far, so good.
But notice that wandering away from the way of understanding also results in destruction.
This may be part of the reason that the New Testament states:
10 Therefore, brethren, be even more diligent to make your call and election sure, for if you do these things you will never stumble; 11 for so an entrance will be supplied to you abundantly into the everlasting kingdom of our Lord and Savior Jesus Christ. (2 Peter 1:10-11)

Be careful to remain diligent.
Do not neglect what you should be doing and so an entrance to God's kingdom will be given to you.
Sincerely,
Bob Thiel
Pastor and Overseer